HEROES DISCIPLESHIP TRAINING SCHOOL
BECOME THE HERO YOU WERE BORN TO BE
Your epic journey begins here. The Heroes DTS is a five month life-changing intensive Discipleship Training School which prepares you for living a heroic missional life for the Kingdom—either at home or abroad. Study the lives of historical heroes, discover the hero's path, take your first steps on the heroes journey, understand your generation and the world in which you live—as well as your role to transform them.
MULTIPLE OPPORTUNITIES, ONE ENTRY POINT
Whether you feel called to revival in America, sending, going on the field, staffing with us, or taking a Gap Year, the DTS is your next step.
OVERVIEW
HOMEFRONT DISCIPLESHIP PHASE:
Study the lives & characteristics of biblical and historical Heroes
Gain strategic insight on world seasons and cycles and discover your place in history
Train in Bible oral translation
Authentic New Testament missional community
Both small group & one-on-one discipleship
13 weeks of lectures designed for deep character transformation
Daily worship & intercession for the unreached
Physical fitness training
1:6 staff to student ratio
FIELD OUTREACH PHASE:
Guided, hands-on ministry training
Bring the Gospel to unreached peoples
Help translate the Bible through orality projects
Gain cross-cultural experience
8 weeks on the field, 1 week debrief
COURSE DETAILS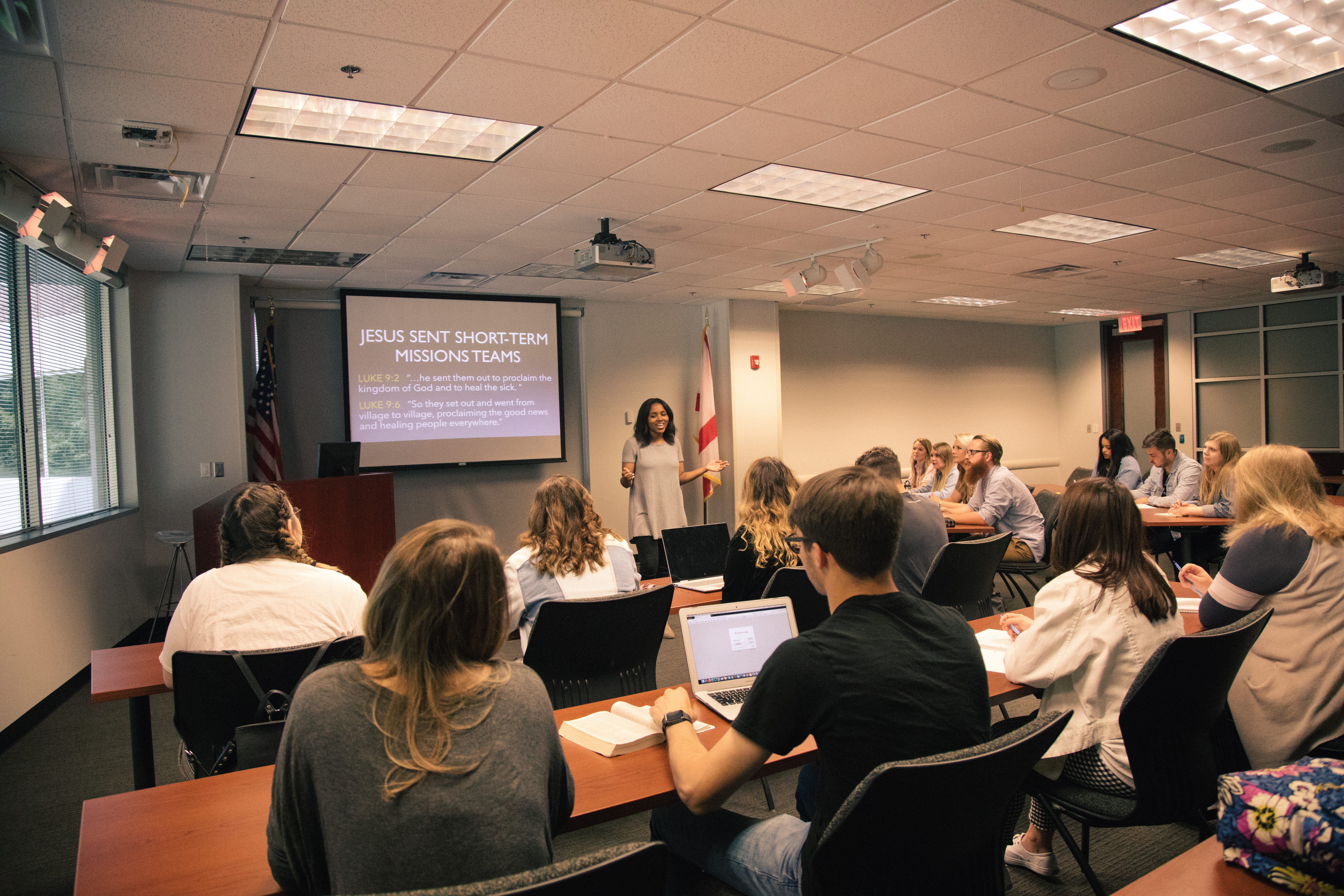 Develop a deep relationship with God free from daily distractions and learn how to apply a Biblical worldview in the home, in business or among unreached people groups around the world. The lecture phase consists of 13 weeks of teaching, training, and mentoring while living in true New Testament community. Then there's 8 weeks of overseas field work where you'll get hands-on experience in a variety of ministry opportunities in some of the least reached parts of the world. Outreach locations include Central Asia, China, Europe, Northern India & the Himalayas, Iran, The Middle East, and The Sahel Belt of Africa. Regardless of where you feel called, DTS will provide a solid foundation and incredible perspective on your role in the body of Christ today. The DTS is accredited through YWAM's University of the Nations. Our schools offer several benefits to each student:
TRAINING
A DTS is staffed by long-term YWAM missionaries and mission mobilizers. These leaders each bring with them years of experience from their ministries all over the world. In addition to their experience and insight, each week of the school involves 16-20 hours of lectures taught by a world-class leader in that field. The DTS teaching covers six main categories:
God's Identity:

His Nature, Character, and Ways — Understanding Who God is and What He is Like

God's Plan:

His Intention for Individuals, People, and Creation

— Seeing Life from God's Perspective

God's Redemption:

Sin and The Cross

— Recognizing Jesus as Lord

God's Family:

His Children, and His Church

— Becoming More Like Jesus

God's World:

His Call and His Commission — Doing the Works of Jesus

YWAM:

A Response to God — Knowing God and Making Him Known
Every week a guest speaker is flown in who has practical experience and knowledge of the subject. Subject weeks in the DTS include:
The Character & Nature of God
Spiritual Disciplines
The Father Heart of God
The Role of the Holy Spirit
Biblical Worldview
Spiritual Authority
Openness and Brokenness
Relationships
Spiritual Warfare
Discovering Your Original Design
World Missions History & Strategy
Evangelism
In addition to the lectures, each week there are small groups and personal on-on-ones with the staff. Every day there are daily devotionals, times of corporate worship and intercession and community projects/work duties. Along with soul and spirit, we develop your body as well. Each week we spend 6 hours on physical fitness.
PERSPECTIVE
Discover where you fit into the greater body of Christ, history, and the world. Your eyes will be opened to the incredible journey that God created you for and your horizons will be expanded as you realize your calling and develop your giftings. You will gain perspective on historical Christianity, missiology and even world historical context as you learn about the task you and your generation are called to in these exciting times. The Heroes curriculum includes:
Overview of the lives of three historical heroes each week
Revealing the culturally universal steps of the hero's path
Understanding world cycles and history and how God shaped them
Studying what scripture teaches about the seven spheres of influence in society
Discovering your role in world transformation
RELATIONSHIP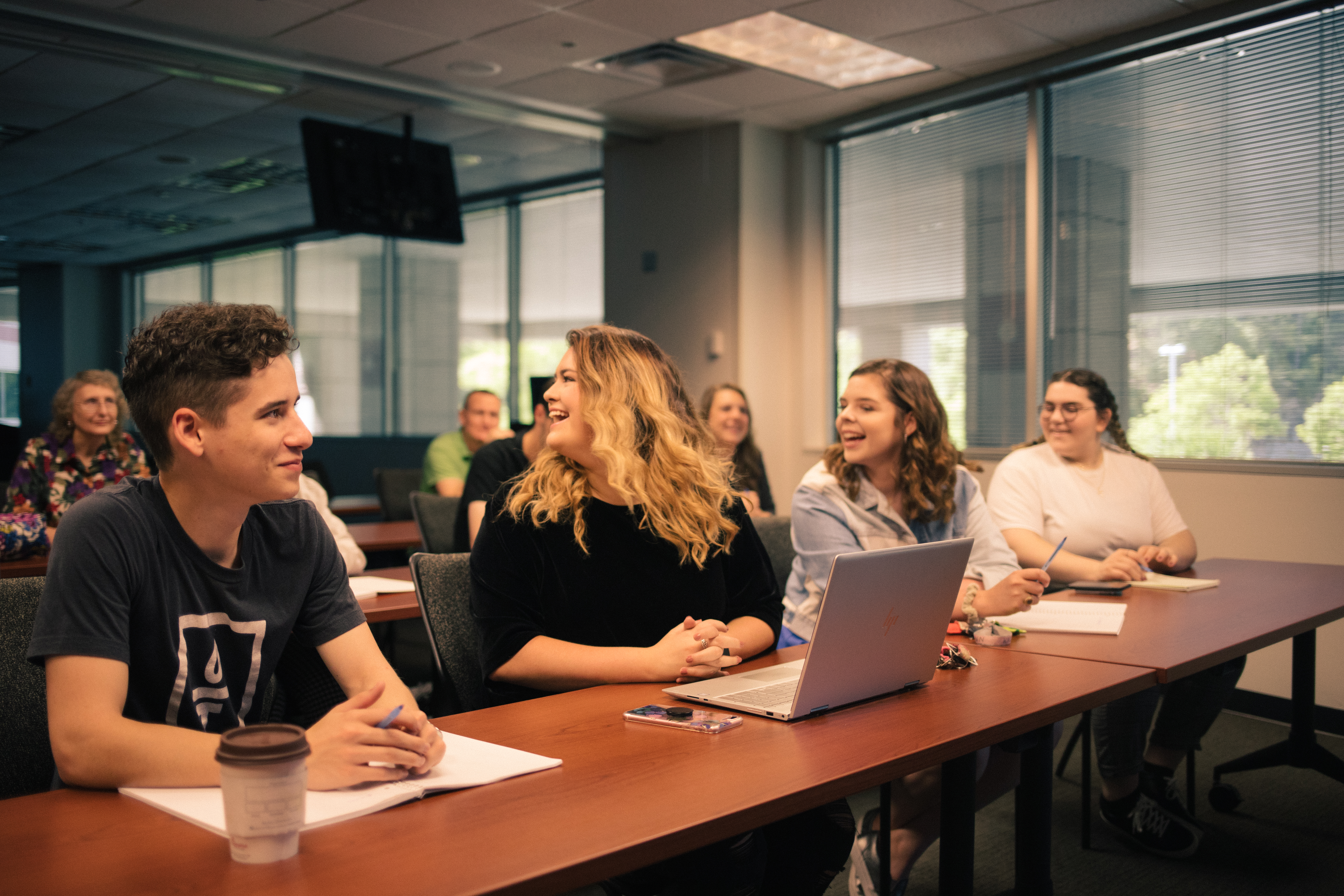 Discipleship is not just about information, it's much more about relationship. The leaders and staff for each DTS are not just academic teachers, but hands-on mentors—just as Jesus was with His disciples. The Gospel must be lived, not just taught and living in community fosters deep relationship and transparency that cultivates unparalleled growth and accountability. Weekly small groups further encourage staff and student relationships and create a low student to staff ratio environment. Even the speakers that are flown in for each week's topic live in community with the students building relationship and giving one-on-one access for students to ask questions and process. Above all, a DTS allows for time set apart to pursue and develop your relationship with the Lord.
TEAMWORK
We are the body of Christ and as such, we must learn to work together and appreciate and utilize each member's gifts and abilities. Living in community therefore teaches just as much as the classroom. This live/learn environment is crucial to having success on the field overseas and sets a foundation for true Christian living for the rest of your life, regardless where your mission field is. The Heroes DTS is also a multi-generational school which is key in our training by reconnecting younger generations to their elders.
DATES & COSTS:
Spring DTS: February 1st, 2021 at YWAM Birmingham, AL
Homefront Discipleship Phase: $3,495 (includes room, board, and tuition) Feb 1 - Apr 23, 2021
Field Outreach Phase: $2,000 + Airfare (estimated) Apr 23 - Jun 25, 2021